The UFC heads to Long Island, New York for the companies first time. Headlining the card is none other than Long Island resident; Chris Weidman. He will have a tough match up against always game Kelvin Gastelum.
MMACS welcomes David to our Staff Picks. With 8 writers, we were unable to find ourselves Unanimous on any of the match ups. Check out below to see who we believe will get the win in Long Island.
Kenneth (59-45): Gastelum, Elkins, Cummins, Rivera
Paul (57-47): Gastelum, Elkins, Cummins, Almeida
Kieran (56-48): Gastelum, Elkins, Cummins, Almeida
Jake (56-48): Weidman, Burmudez, Villante, Almeida
Jonathan (56-48): Gastelum, Elkins, Cummins, Rivera
Will (53-51): Weidman, Bermudez, Villante, Rivera
David (0-0): Gastelum, Elkins, Cummins, Rivera
Chris Weidman (2) vs. Kelvin Gastelum (6)
At UFC 187, Chris Weidman defended the UFC Middleweight championship for the third time. His opponent in the matchup was Vitor Belfort. The Phenom rocked Weidman in the opening seconds, but Chris Weidman secured a takedown and finished the fight with some devastating ground and pound. Since that fight, Weidman has been stopped by strikes in 3 consecutive fights. In Weidman's last 3 fights he has landed a combined 73 strikes compared to being hit 193 times. Since making the move back up to Middleweight, Kelvin Gastelum has been on an absolute tear. Gastelum has gone 5 rounds once in his UFC career, but ended up losing by Split Decision. Although he lost, he did walk away with Fight of the Night honors.
Kelvin has shown some impressive boxing in his last few outings. Although he is predominately a wrestler, he enjoys keeping the fight standing. In past fights, Weidman has looked lost when he can't get the fight to the ground. Kelvin is going to be difficult to take down, and even more difficult to hold down. Kelvin should be able to rock Weidman early, and get the stoppage before the fight hits the 3rd round.
Kelvin Gastelum via: 2nd Round TKO
Dennis Bermudez (3) vs. Darren Elkins (5)
Although Dennis Bermudez is a 2-1 favorite over Elkins, more than half of us are leaning towards the underdog to get the victory. Since 2014, Elkins has compiled a 4 fight win streak where he has gone the distance 3 times. In his last outing, Elkins tested himself against Mirsad Bektic who was undefeated with a record of 11-0. Elkins entered the contest as a +500 underdog, and it showed in the opening rounds. During the first 2 rounds, Mirsad Bektic landed 141 strikes compared to Elkins only landing 50. Bektic was in route to a Decision win, when Elkins rocked him with a head kick and got the stoppage with 1:41 left in the final round. Out of Bermudez's last 5 fights, he has only been able to get the victory twice, and has been finished three times. In his last outing, he had the opportunity to headline a card against the return of the Korean Zombie. Although he rocked Chan Sung Jung in the first round, it was Bermudez who eventually would be stopped due to strikes.
Dennis Bermudez will likely take the grinding approach for this fight. He will hope to close the distance, get the takedown, and smother his opponent for the duration of the round. Bermudez will possibly win the opening rounds, but when he starts to fade, look for Elkins to bring on the Damage. Elkins brings the win streak to 5 with another impressive outing.
Darren Elkins via: 3rd Round TKO
Patrick Cummins (5) vs. Gian Villante (3)
Both fighters desperately need a win here if they hope to once again get a shot at a Top 10 opponent again. Cummins currently has a record of 5-4 inside the UFC. Villante has a similar record of 8-7 in the octagon. Cummins and Villante have both been given opportunities in the past to showcase their skills, but have always failed against Top contenders.
Many of us are leaning towards Cummins, and that is likely due to his wrestling pedigree. Patrick Cummins is one of the best wrestlers inside of the Light Heavyweight division. His lone flaw is that he gets rocked extremely easily. All his losses inside of the UFC have come due to KO/TKO. Villante's last 3 wins have all come by KO/TKO, so expect to see Villante trying to take Cummins's head off. With an improved game, Cummins should be able to avoid most of the power shots as he takes the fight to the ground on multiple occasions.  In Cummins's last 3 wins, he has landed a total of takedowns. Cummins does enough over the duration of the 15-minute battle to get the nod from the judges.
Patrick Cummins via: Unanimous Decision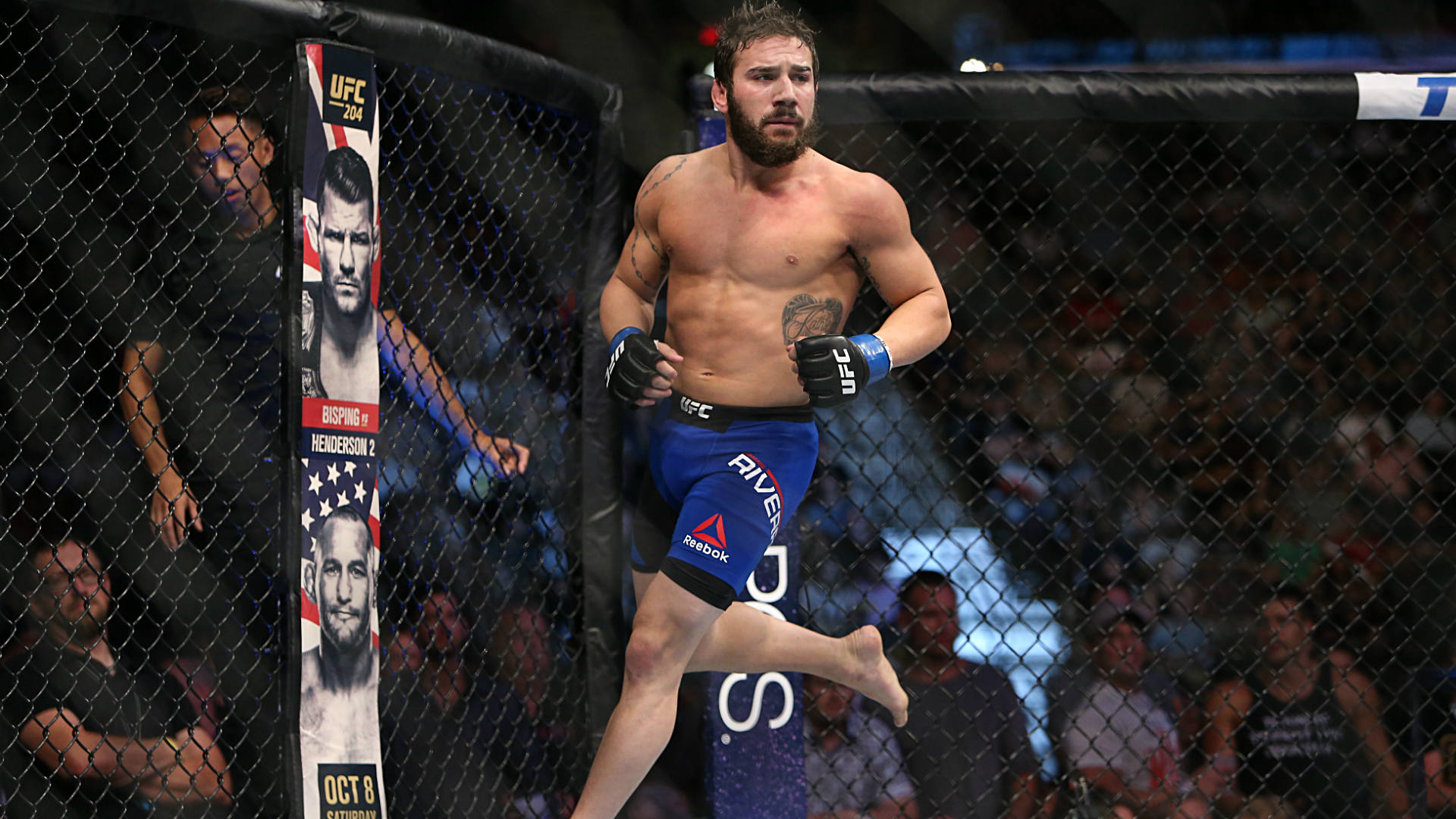 Jimmie Rivera (4) vs. Thomas Almeida (4)
Two of the best Top prospects inside of the UFC will go to battle to start the Main Card. Rivera uses good footwork mixed with attacks from many angles to get the better of his opponents. This style usually takes him to the scorecards, where he has posted a perfect record inside of the UFC. Almeida on the other hand, can finish fights at any second of the fight. Almeida entered the UFC with a perfect record of 19-0, and scored two back to back stoppage victories in his first year with the company. In his third outing, he was matched against Cody Garbrandt who was unranked at the time. Garbrandt marched Almeida down and stopped him with strikes in the opening round. Almeida rebounded from that loss with another stoppage victory just 6 months after his first loss. In Rivera's last showing, the New Jersey native put a beating on current Hall of Famer Urijah Faber for 3 rounds in route to a Decision victory.
If Rivera doesn't get too stationary in this fight, he will have a chance to win. He mixes leg kicks and well timed punches perfectly. Almeida has shown a weakness against high-pace strikers, and look for that weakness to be exploited on Saturday night. Although this will likely be a back and forth fight, Rivera should land enough strikes over the duration of the fight to secure his 5th win inside the octagon.
Jimmie Rivera via: Unanimous Decision
Who do you believe will walk away victories when the UFC heads to Long Island, New York? Any predictions for Fight of the Night? Let us know below in the comments section.
Comments
comments
Powered by Facebook Comments