We are blessed as MMA fans to have two MMA events this weekend. Bellator 180 & Bellator NYC start off the weekend, headlined by a grudge-match between "The American Gangster" Chael Sonnen and "The Axe Murderer" Wanderlei Silva. Bellator is pulling no punches this weekend, as 3 Title fights also grace the card.
So far we are currently 11-7 (61%) on predictions we are Unanimous on. For Bellator 180, we find ourselves all agreeing on Michael Chandler to get the W. Check out below to see who else we believe will walk away victorious.
Jake (46-36): Sonnen, Mitrione, Larkin, Chandler, Davis
Kieran (46-36): Sonnen, Mittrione, Larkin, Chandler, Bader
Kenneth (46-36): Sonnen, Mitrione, Larkin, Chandler, Bader
Paul (43-39): Sonnen, Mittrione, Larkin, Chandler, Davis
Jonathan (43-39): Sonnen, Mitrione, Larkin, Chandler, Bader
Will (43-39): Silva, Fedor, Larkin, Chandler, Davis
Chael Sonnen (6) vs. Wanderlei Silva (1)
The fact that this fight is the Main-Event over 3 respective title fights is quite embarrassing. Oh well, gotta get PPV buys somehow. One thing both fighters have in common is the fact that neither has won a fight inside the MMA cage since 2013. Sonnen has stayed busy since his departure with the UFC, as he competed with Metamoris twice and fought Tito Ortiz inside the Bellator cage.
It comes to no surprise that both these fighters are outside of their prime, so this fight could go either way. The likely outcome will be Chael using his wrestling to keep Silva on his back and score enough while on top to win a Decision. Or Silva will stuff the takedown, and viciously knockout Chael Sonnen. Don't expect many highlights from this 3 round Main-Event, except for Chael's famous post-fight interview.
Chael Sonnen via: Unanimous Decision
Fedor Emelianenko (2) vs. Matt Mitrione (5)
Fedor will be making his Bellator debut having won his last 5 fights and only going the distance twice. Mitrione has gone 2-0 since making the move to Bellator and will be hoping to secure the biggest win of his career. I was surprised to see the majority of us leaning towards the American, as we have a few writers that refuse to pick against the Legends of the sport.
Mitrione will be the younger fighter with less miles, and that is what may mean the most. This is a Heavyweight bout, so literally both fighters possess the skills to end the fight at any second. I expect a slugfest in the opening round, and for Mitrone to come out victorious.
Matt Mitrione via: 1st Round TKO
Douglas Lima (1) vs. Lorenz Larkin (6)
Larkin seemed to be on the cusp of a title shot in the UFC's welterweight division, but to everyone's surprise decided to jump on over to Bellator. It seems to have been the right career move, as he makes his Bellator debut fighting for the Welterweight title. Ever since Ben Askren left Bellator, the welterweight division has been up for grabs. Larkin may be the Hero that the welterweight division deserves. Out of Lima's last 10 fights, he has only lost twice, with both of those losses coming by Decision. This proves that he is an extremely durable fighter.
Larkin starts fights with a high pace of aggression, and that may be his route to success in this contest. Both fighters throw dangerous kicks, so this may primarily be a stand-up fight. Who will get the better of who? Many of us are leaning towards the UFC vet, and for Bellator to welcome a new champion.
Lorenz Larkin via: 2nd Round TKO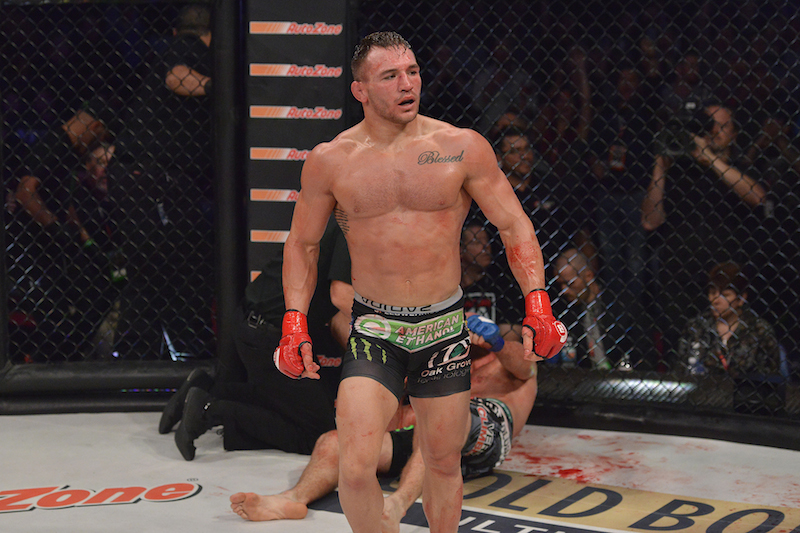 Michael Chandler (7) vs. Brent Primus (0)
Will Brooks signing with the UFC was the best news ever for Michael Chandler. Chandler was Bellator's #1 Lightweight for many years before Brooks dethroned him and then went on to stop him with strikes in the rematch. Since his last loss to Brooks, Chandler has gone 4-0 inside the Bellator cage, while only going the distance once; against Benson Henderson. Primus has been in some extremely close fights recently, but alas he enters this fight with a perfect record of 7-0.
Primus is a talented fighter, but it just seems too early for a shot at Bellator gold for the young Lightweight. Chandler should be able to use his expertise wrestling skills to control Primus for the beginning of the contest before stopping him with ground and pound before the fight hits the championship rounds.
Michael Chandler via: 3rd Round TKO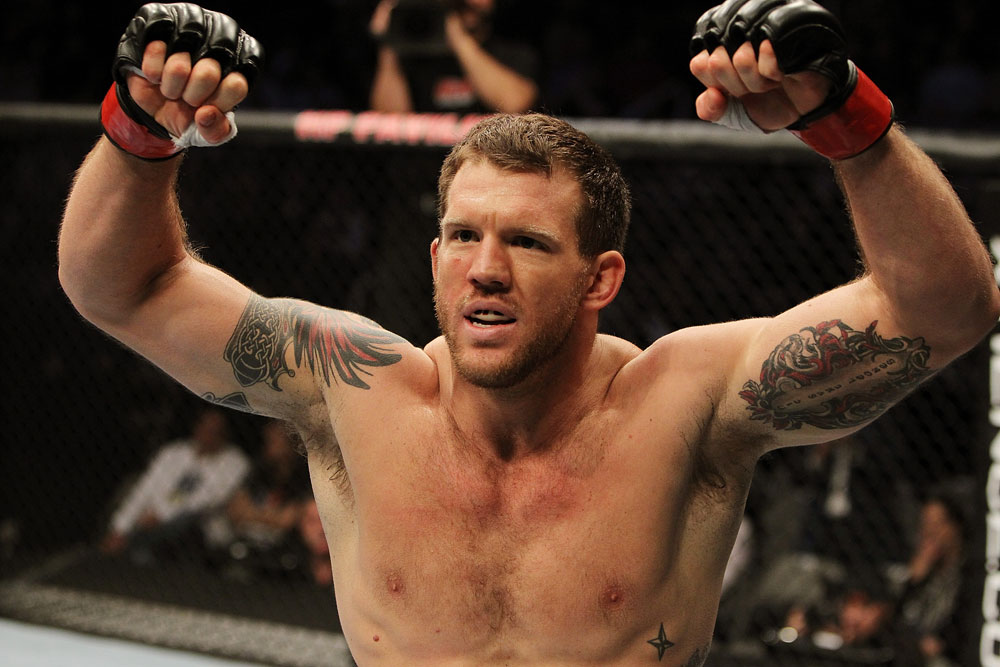 Phil Davis (3) vs. Ryan Bader (4)
The last time these two fought, was inside the UFC octagon in the beginning of 2015. Bader walked away with a Split Decision victory, but this time Championship gold is on the line. Bader has gone 7-1 in his last 8 fights with his lone loss coming to Anthony Johnson. Phil Davis has gone 6-2 in his last 8, with his 2 losses coming to Ryan Bader and Anthony Johnson. Both fighters are superior wrestlers, which may result in a kickboxing match. Davis and Bader have both gone 5 rounds in the past so cardio should not come into question during this fight.
Since the wrestling will likely be a wash, who will have more of an output on the feet? We have a slight edge leaning towards Bader in his Bellator debut. He seems to have adapted much more since their first meeting. This fight should be back and forth, but with a clear winner after the 5 rounds have ended.
Ryan Bader via: Unanimous Decision
Who do you believe will walk away victorious in Madison Square Garden at Bellator 180? Let us know below in the comments section.
Comments
comments
Powered by Facebook Comments